Scott Free Productions has come on board to produce the bestselling book "The Infinite Machine" on the history of Ethereum by acclaimed cryptocurrency journalist Camila Russo for feature adaptation.
Ridley Scott, Tom Moran, and Vera Meyer of Scott Free Productions will produce the feature alongside Alejandro Miranda of Versus Entertainment. The film will be written for screen and directed by Shyam Madiraju. Francisco Gordillo, co-founder of crypto hedge fund Avenue Investment, and Russo are executive producers.
"It's incredibly exciting to have Ridley Scott and the crew at Scott Free produce the movie of The Infinite Machine alongside us," said Russo, who is also the founder of The Defiant, one of the leading crypto media companies. "I can't imagine a better team to turn the riveting story about the people behind the most revolutionary technology since the internet, into a feature film that will capture the hearts of our generation."
"The Infinite Machine: How an Army of Crypto Hackers is Building the Next Internet with Ethereum" was described by The Wall Street Journal as "the best introduction to the world of Ethereum," and was recommended by Bloomberg Businessweek as one of the "49 most fascinating" titles of 2021.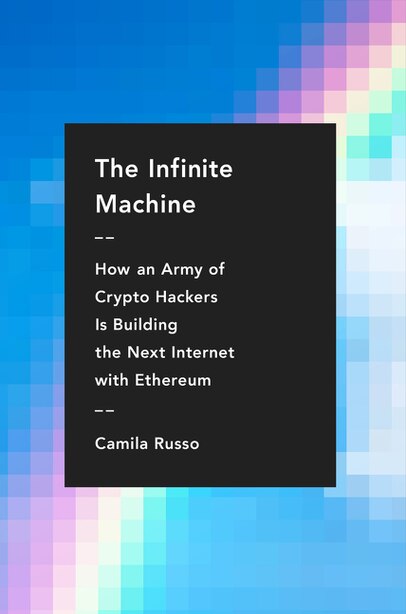 The book, which was published by HarperCollins in 2020, tells the story of how Vitalik Buterin, a supremely gifted 19-year-old autodidact, convinced a rag-tag group of builders and investors to join him in his quest to make a supercharged global computer, the many challenges they faced and the explosion of both greed and innovation it unleashed.
Scott Free Productions, formed in 1995, is the film and television production vehicle of acclaimed filmmaker Ridley Scott. The company is responsible for some of the most successful films ever made, including Top Gun, Gladiator, Blade Runner, Alien, Thelma & Louise and American Gangster. Scott Free films have received over 80 Academy Award nominations.
Recent films include The Last Duel starring Matt Damon, Ben Affleck, and Jodie Comer; and House Of Gucci, starring Lady Gaga, Adam Driver, and Al Pacino. Upcoming films include Napoleon with Joaquin Phoenix and Boston Strangler starring Keira Knightley.