Yields: Up to 32% APY on Stablecoins, 5-45% APY on ETH and BTC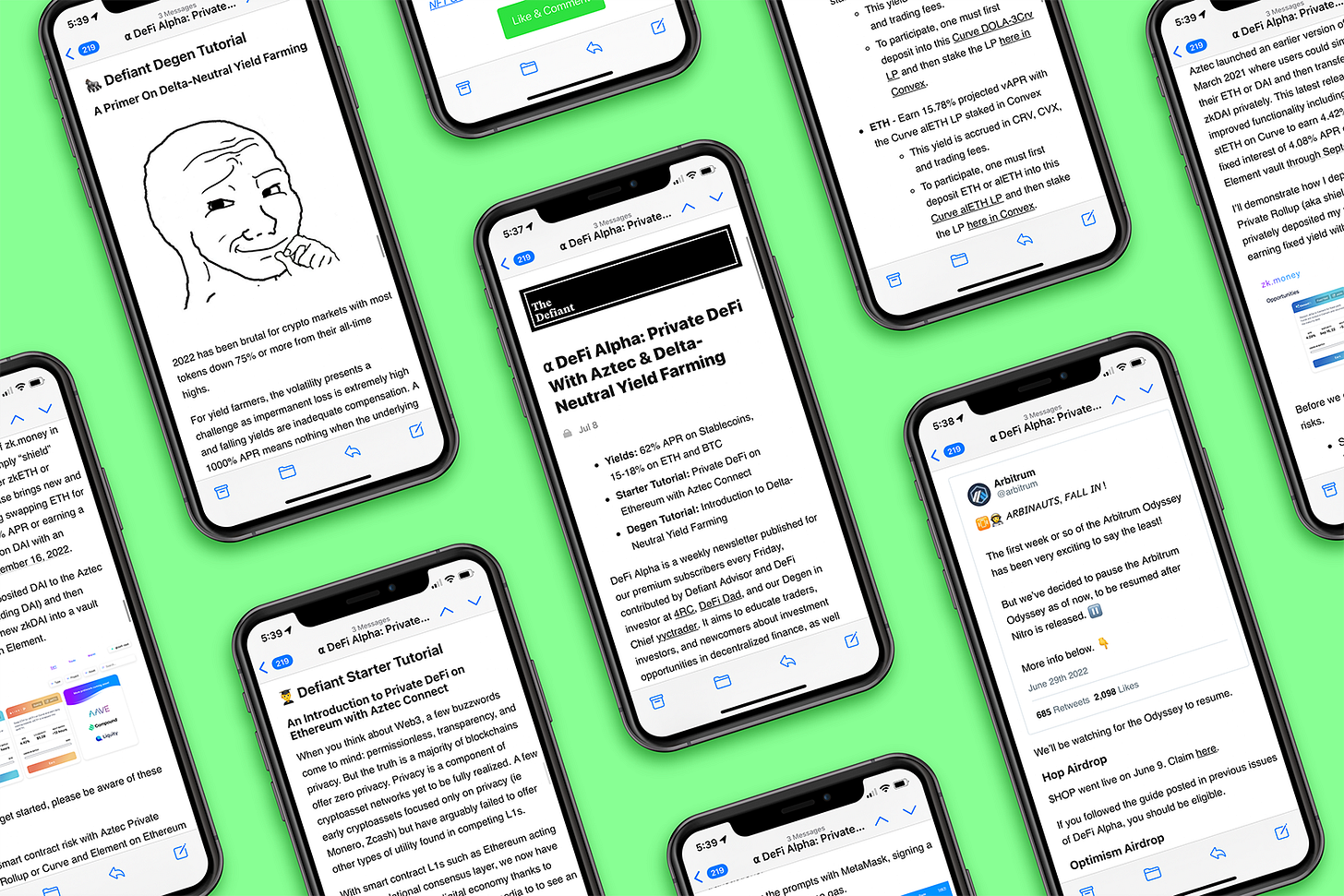 DeFi Alpha is a weekly newsletter published for our premium subscribers every Friday, contributed by Defiant Advisor and DeFi investor at 4RC, DeFi Dad, and our Degen in Chief yyctrader. It aims to educate traders, investors, and newcomers about investment opportunities in decentralized finance, as well as provide primers and guides about its emerging platforms.

Motivation
Two years ago, DeFi investors could easily name every yield farming opportunity without much effort. It was a simpler time, when only a handful of teams had launched with any liquidity to trade, lend, borrow, provide liquidity, or even demonstrate new primitives such as no-loss savings by PoolTogether.
But times have changed! Before the current bear market took hold, DeFi liquidity had grown to hundreds of billions of dollars across Ethereum with new burgeoning DeFi economies taking shape on EVM-compatible chains such as Polygon and Avalanche and non-EVM chains such as Cosmos and Solana. Any given day, a new DeFi or NFT project is launched.
So, after writing and creating countless DeFi guides and tutorials since 2019, we at The Defiant agreed it's time we publish a more detailed weekly guide on all you need to know to keep up with new opportunities.
This is DeFi Alpha by The Defiant.
Any information covered in DeFi Alpha should not form the basis for making investment decisions, nor be construed as a recommendation or advice to engage in investment transactions. Any mention of a token or protocol should not be considered a recommendation or endorsement.
Together With
DeFi Saver is the most comprehensive dashboard for Liquity protocol with unique automated liquidation protection features. Now, with full support for the newly launched Chicken Bonds bonding protocol as well.
📱DeFi Alpha Call
The DeFi Alpha call is held every Monday at 2pm ET in Discord.
In case you missed it, check out the recording of this week's call.
📈 Yield Alpha
Each week we will provide options to earn yield on ETH, WBTC, stablecoins, and other major tokens.
Please be aware we intentionally do not report the highest yield rates because often, those yields are less sustainable and in some instances, artificially elevated due to high inflation tokens or fewer LPs participating.
Sponsored Post

It is time to join the Staking rush.
With Oasis.app you can multiply up to 3x your exposure, using the Earn strategies.
Turn your ultrasound ETH up a notch with Lido stETH and AAVE in Oasis.app: with 1 click you can turn your ETH into stETH, deposit it into AAVE, borrow more ETH and repeat getting multiples of the normal staking yield. Also, you can measure your risk and adjust your positions with easy-to-monitor tools.
With Oasis Earn you get more yield on StETH compared to simply holding StETH and much more than just normal ETH.
Easy to manage, perfect for monitoring and analysis, Oasis Earn gets the job done for you. Get more out of your capital with the right strategies.
🎓 Starter Tutorial
Enter/Exit DeFi LPs in 1-Click with Portals
If you were there during the heart of DeFi Summer, you probably remember one of the barriers to entry for yield farming was the ability to create a liquidity provider (LP) position. During this time, Zaps quickly became a saving grace for both new and advanced DeFi users because they allowed anyone to easily bundle multiple transactions for splitting tokens into specific ratios (ie 50/50) to form an LP.
Recently, a new protocol called Portals was launched to further advance a mission of "one-click access to all of DeFi." The project is led by the former Head of Smart Contracts and co-founder of Zapper, Suhail.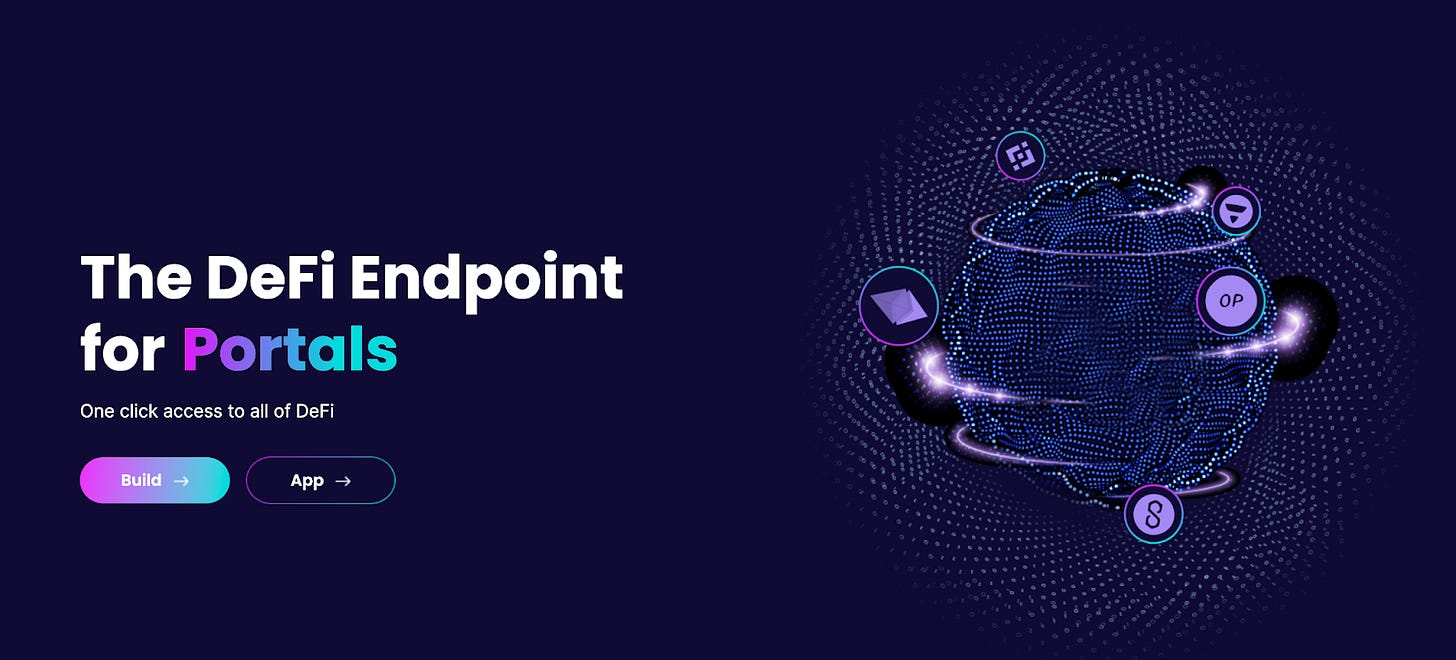 Portals solves some major pain points for DeFi users who still need help:
Identifying yields, including LPs, based on one's preferred tokens and protocols
How to easily swap and prep the necessary tokens to earn a yield
How to be more capital efficient bundling multiple transactions (ie swaps, approvals, deposits, staking)
With a few lines of code thanks to a simple, unified API, developers can easily bundle multi-step actions for LPs, farms, and staking with 1-click access points (aka Portals).

Portals currently supports Ethereum Mainnet, Arbitrum, Optimism, Polygon, BSC, Fantom, and Avalanche, and has plans to add other EVM chains and L2s as well as Cosmos chains. Portals offers its own web app to easily enter/exit LPs, farms, and staked yields across Uniswap, Curve, Balancer, Yearn, Convex, and more.
Today, I'll show how I can easily deposit/withdraw from staked LPs with Portals, and save on gas and transactions!
Before we get started, please be aware of these risks.
Smart contract risk in Portals and any DeFi protocols involved in a Portal
Front-end spoof attack on the Portals app website
Exploits in economic design of any protocol
Admin key compromise with Portals contracts
Portals is not a decentralized protocol yet and has no token
Step 1: First, I go here to the Portals web app and connect my wallet through MetaMask, WalletConnect, or Coinbase Wallet.
Step 2: For purposes of demonstrating the real power of Portals, let's say I have MATIC on Ethereum Mainnet, and I wish to use it to enter Curve sETH/ETH LP staked on Convex Finance, currently earning 6.74% vAPR.
Normally, I would have to do up to 6 transactions manually, including the following:
Approve spending MATIC to swap
Swap MATIC to sETH or ETH
Approve spending sETH
Swap for sETH or ETH to create the LP
Approve spending the Curve LP token
Stake the LP in Convex
Instead with Portals, I do just a few steps below to perform as little as 2 transactions.
Specify starting with MATIC
Search for "sETH Convex"
Follow the prompts to Allow the Portals Protocol to use your MATIC followed by Swap
🦍Degen Tutorial
Track Your Airdrops, Mints and Governance Votes With Daylight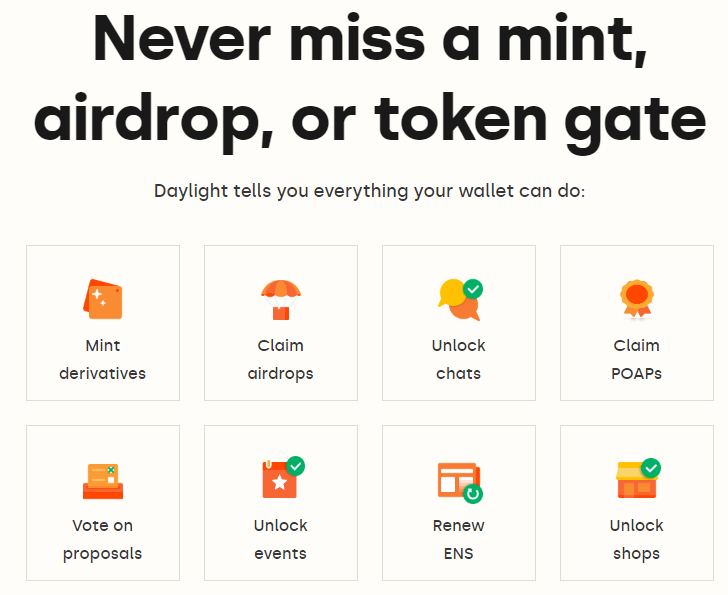 If you're active in Web3, chances are you've missed a free mint or airdrop that you were eligible for, simply because you didn't find out about it in time.
Daylight is a tool that analyzes the tokens and NFTs in your wallet and keeps you updated on mints, airdrops, POAPs, governance votes and other holder perks that you could be eligible for.
The project just raised $3M in a seed round led by Framework Ventures and Chapter One.
Let's dive in.
Step 1: Create a Daylight account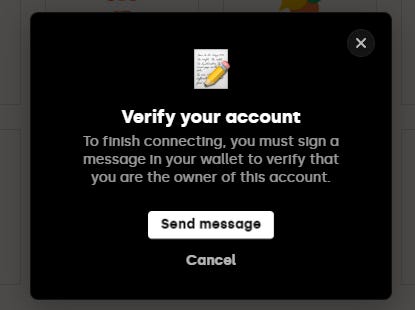 Connect your wallet and sign the message to verify ownership. You'll then be asked to verify your email address.
Once logged in, your available actions will be displayed on the Abilities page.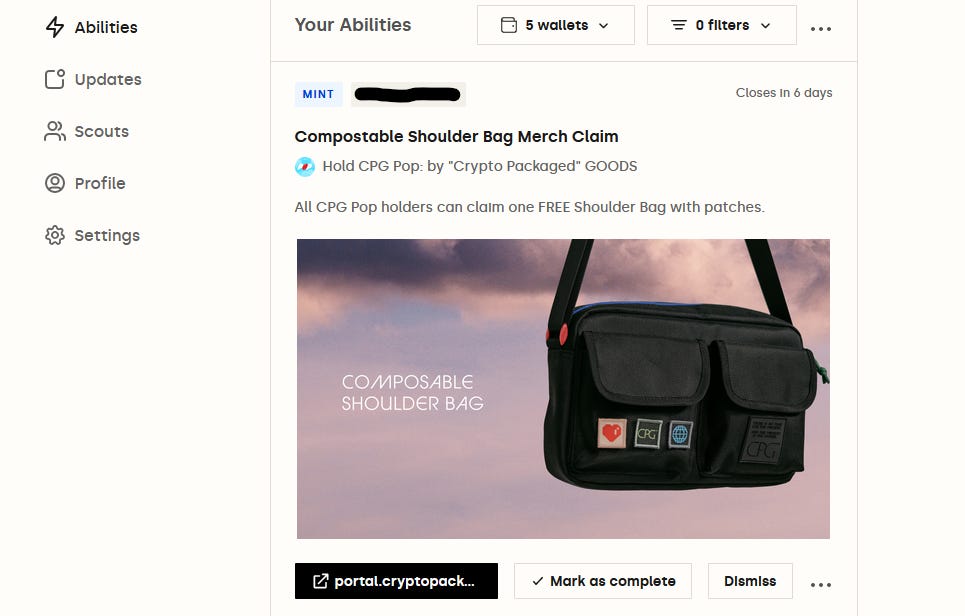 Marking abilities as completed gives you points that are tracked on the Scouts page.
On the Updates page, you'll find news related to your holdings. Note that you can add more wallets without needing to sign anything.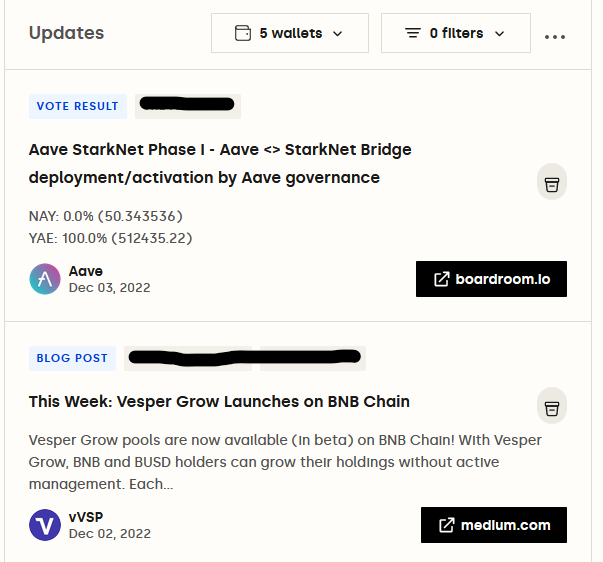 Daylight doesn't have a token but might issue one in the future, so make sure to collect some points while staying on top of your portfolio.
🪂 Airdrop Alpha
In each DeFi Alpha guide, we update a list of DeFi protocols that have yet to announce and/or launch a token.
Blur Airdrop 2
Blur has announced that its second airdrop is "10x bigger than Airdrop 1" and will be arriving on 12/5. You still have time to list some NFTs to qualify, and you can find our step-by-step tutorial from last month here.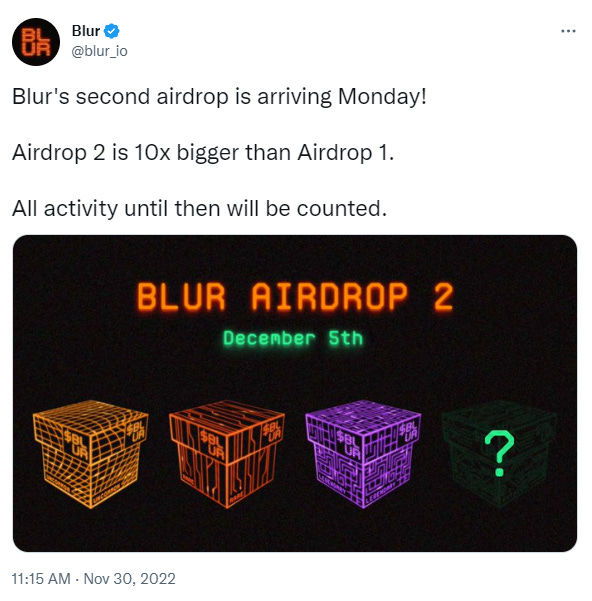 ACX Airdrop
Cross-chain bridge Across Protocol has launched its ACX token.
If you followed our guide and participated in the referral and bridging program, you can claim your tokens here.
Arbitrum Odyssey
Layer-2 rollup Arbitrum kicked off a months-long program on June 21.
Participants will be able to claim NFTs based on completing various tasks.
Week 1 was Bridge Week and we walked you through it in a previous issue of DeFi Alpha.
In a previous Degen Tutorial, we covered a series of on-chain quests.
We'll be watching for the Odyssey to resume, now that Nitro is live.
Optimism Airdrop
Congratulations if you followed our guide betting on a hunch that Optimism would release a token!
In a previous DeFi Alpha, we covered a series of on-chain quests that could make you eligible for the next round of $OP airdrops.
$OP is Live! Claim guide here.
---
The information contained in this newsletter is not intended as, and shall not be understood or construed as, financial advice. The authors are not financial advisors and the information contained here is not a substitute for financial advice from a professional who is aware of the facts and circumstances of your individual situation. We have done our best to ensure that the information provided is accurate but neither The Defiant nor any of its contributors shall be held liable or responsible for any errors or omissions or for any damage readers may suffer as a result of failing to seek financial advice from a professional.